Renato Chicco – Short biography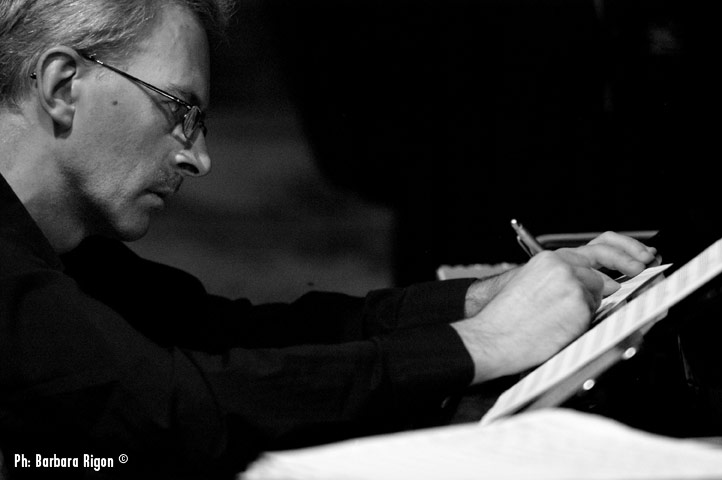 Pianist and organist Renato Chicco, born in 1962, studied at the University of Music in Graz, Austria, and at Berklee College of Music in Boston.
While living in New York City (1990 -1998) he was a member of the Lionel Hampton Orchestra (1991-1992) and pianist and musical director with Jon Hendricks & Company (1991-1997). Being active on the New York  scene during that time, aside from playing in clubs like the Blue Note, Birdland and the Village Gate, he took part of radio and TV shows (with Lionel Hampton and Jon Hendricks), performed in festivals and clubs all over the United States, Europe, Asia and South America. 
Renato also performed with Lou Donaldson, Woody Shaw, Freddie Hubbard, Clark Terry, Benny Golson, Red Holloway, Al Grey, Joe Williams, Wynton Marsalis, Gary Burton, Milt Hinton, Reggie Workman, Jerry Bergonzi, Steve Grossman, Al Foster and many others.
Among his several projects as a leader (on piano) Renato recorded two CDs of his jazz arrangements of Slovenian folk songs and recently one CD as a leader and three as a co-leader  on organ. As a sideman he has appeared on over 50 recordings.  Renato is currently professor for jazz improvisation at the University of Music in Graz and continues to perform all over the world.